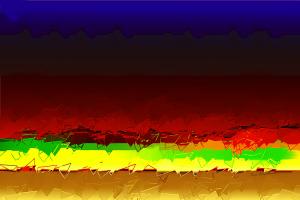 The Paris Gibson Square Museum of Art in Great Falls, Montana, has a very specialized gift shop where artists must pass a jurying to have their work included. The museum features contemporary art, and the gift shop reflects this. Photographer/artist Kae Cheatham has had two of her digital abstracts accepted for the gift shop. They will be available through July 2014.

Although Kae's images were created on a computer, the digital abstracts at the Paris Gibson Square gift shop are not prints, in the normal sense. The images have been printed with a matte finish on industrial aluminum; they are free hanging, with no need for frames or stretchers. The aluminum is twice as thick as many other metal prints. The process uses archival inks, and the colors are vibrant.

Because of the unique printing process, the items offered at Paris Gibson Square Museum gift shop are Limited Edition items, complete with certificates of authentication.